Updated for 2019!
At this point, I no longer recommend a bunch of $5 – $10 solutions, and what you'll find below are tools that pay for themselves 5-10x month after month.
Paying for real tools also helps force you to take your business seriously and try to grow each month… because you have bills to pay.
Here's what I use…
For Hosting: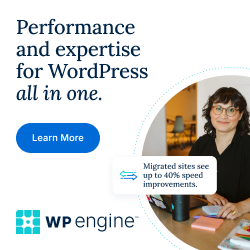 I use WPengine. With most other hosting solutions, at some point you will either have to 1) become a semi-expert yourself in cPanel/WHM or 2) hire someone who is, just to run your site and deal with problems that pop up.
With WPengine, each site you setup is cleanly and completely separated from the others, and you have a built-in staging environment to test updates before you blindly update your real site and then panic as you realize you crashed it (again).
Their support is great, and right off the bat your site will score really high on Google page speed tests.
Well worth the slightly higher monthly price. Oh and it has SSL built-in, and you get the Genesis framework and all StudioPress themes included for free.
---
For Email:
I use ActiveCampaign. There are obviously a lot of choices out there, and at this point a lot of them can do amazing things. ActiveCampaign excels at the highest-leverage email marketing strategies: sending email, integrations, and tagging/segmenting your list(s).
(A word about Aweber. If you want simple and reliable, I started and learned email marketing using Aweber and they have stuck to that formula all this time and continue to be a leader in the email marketing space. It's hard to go wrong with them.)
---